Welcome!  If you're seeking piano lessons for yourself or your child, you've come to the right place!  
Barbie Anaka has been teaching kids and adults of all ages since 1994. She also teaches voice, is an accomplished professional singer/songwriter/producer, and owner of Green Light Productions.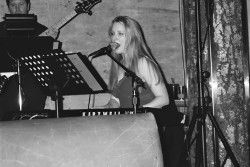 Music gives a soul to the universe, wings to the mind, 
flight to the imagination and life to everything.
-Plato
Please browse around this website for more details, or send an email via our contact form.
Thanks for stopping by!